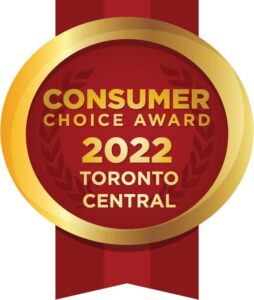 Each year across Canada, the Consumer Choice Award gathers the opinions of thousands of consumers and businesses and selects the top ranked companies as winners within each industry. "A business to believe in"…is their moto. Terrequity is very pleased to announce Royal LePage Terrequity Realty has been awarded the Consumer Choice Award for the City of Toronto (Toronto Central) now SEVEN years in a row 2016, 2017, 2018, 2019, 2020, 2021 and 2022 !!! Very blessed that we are the only brokerage to have accomplished this.
The Consumer Choice Award is a very special award as it is selected by property owners. This is a very significant achievement, of which Terrequity agents are proud.
Without our clients, Terrequity agents could never have won this award. We are committed to creating satisfied customers by providing superior client services. Please let us know if we could be of assistance for any of your real estate needs.